VTL1200-1200-1200 vertical tube quenching furnace
Technical Parameters
Detailed Description
Video show
The standard configuration
Option
Technical Parameters
model

VTL1200-1200-1200-I

VTL1200-1200-1200-II

VTL1200-1200-1200-III

power

5.4 KW

5.4 KW

5.4 KW

Furnace tube size

Dia 60 (OD) X1300mm

Dia 80 (OD) X1300mm

Dia 100 (OD) X1300mm

voltage

220V

Phase

Simplex

Heating element

Sweden Kanthal A1 imported resistance wire (resistance wire can be guaranteed for 2 years) Click to enter the data download

control method

Use Yudian program temperature control instrument (standard)

1. 30-segment program temperature control intelligent PID adjustment.

2. With over-temperature protection, the electric furnace heating circuit will be automatically cut off when the temperature is too high or the temperature is broken. ON, the ON light on the panel is off, the OFF light is on, and the electric furnace is limitedly protected).

3. With 485 communication interface (standard with optional software)

4. It has a power failure protection function, that is, when the furnace is powered on after the power is turned off, the program does not start from the initial temperature, but starts from the temperature of the furnace when the power is turned off.

5.The meter has the function of temperature self-tuning

(Replacement of imported instruments requires additional payment, purchase)

FP93 temperature control instrument (Japan Shiden) Eurometer instrument touch screen instrument

Broken Couple Protection and Display

Have

Over temperature protection

Have

Overcurrent protection

Have

control precision

+/- 1 ℃

trigger

Phase shift trigger

Electrical appliances

Zhengtai

Thyristor

106 / 16E Simmonk, Germany

Maximum temperature

1200 ℃

Rated temperature

1150 ℃

Heating rate

≤30 ℃ / Min (can be modified according to requirements)

Recommended heating rate

≤15 ℃ / Min

Thermocouple model

K type

Heating section length

205mm + 205mm + 205mm

Electrical certification

Ambient surface temperature

≤45 ℃

Vacuum-sealed flanges and valves

1. A stainless steel sealing flange and stainless steel needle valve are installed on the top of the furnace body

2. A plug-in valve is installed at the bottom of the furnace body, a non-mechanical pressure gauge, and a KF-25 vacuum interface for connecting a vacuum pump

3. Vacuum degree: The vacuum degree of the mechanical pump can reach below 1Pa. If you want to obtain a higher vacuum degree, you can choose a domestic or imported high vacuum unit.

Optional: The following accessories increase vacuum efficiency

4.KF25 stainless steel bellows, KF25 quick remover clamp

5. Optional anti-corrosion digital vacuum gauge with a measurement range of 3.8x10-5 to 1125Torr. No need for coefficient conversion due to different types of measurement gases

Quenched container

1. A stainless steel box for quenching liquid is fixed at the bottom of the furnace tube

2. A large manual plug valve is installed between the bottom of the furnace tube and the liquid box

3. Option one:

At the top of the flange is installed an electromagnet sample hanging device that can withstand a maximum of 1000g, as shown in Figure 1. The sample is hung on the hook through the hanging wire. As shown in Figure 2, click the control button of the electromagnet sample hanging device, the sample and the hanging wire. Drop into the quench box together, as shown in Figure 3. Before releasing the sample, 5 PSI of argon must be flushed in and the manual flapper valve at the bottom of the furnace tube opened. Figure 4 is the hanging wire

Figure 1 Figure 2 Figure 3 Figure 4

4. Option two:

A quartz rod with a hanging basket is worn from the middle of the upper flange. The hanging basket contains materials. The three temperature zones can be set to different temperatures. The material can be quenched in different temperature zones by moving the quartz rod up and down. Long enough to put the contents of the gondola into the quenching liquid box
Precautions
1. The air pressure in the furnace tube cannot be higher than 0.02MPa
2. Due to the high internal pressure of the gas cylinder, when introducing gas into the furnace tube, a pressure reducing valve must be installed on the gas cylinder. In order to ensure safety, it is recommended to use a pressure lower than 0.02 MPa.
3. When the furnace tube used is corundum tube, when the furnace temperature is higher than 1500 ℃, the furnace tube cannot be in a vacuum state, and the pressure in the furnace tube must be equal to the atmospheric pressure.
4. The gas flow entering the furnace tube needs to be less than 200SCCM to avoid the impact of the cold air flow on the hot furnace tube
5. For the experiment of sample heating, it is not recommended to close the suction valve and inlet valve of the flange end of the furnace tube. If you need to close the gas valve to heat the sample, you must always pay attention to the indication of the pressure gauge. If the pressure is greater than 0.02MPa, you must immediately open the exhaust valve to prevent accidents (such as furnace tube rupture, flange flying out, etc.)
6. Don't use graphite crucibles in alumina tubes
1.Swedish Kanthal A1 resistance wire
Kanthal A1 raw silk domestic resistance wire hearth VS imported resistance wire hearth
(1), the surface temperature can reach 1420 ℃
(2) The surface is stainless steel (very bright, pay attention when customers identify it), will not rust, and will not drop slag even if it is used for a long time.
(3), Kanthal resistance wire data download
(4) Kanthal resistance wire website: www.kanthal.com
(5), resistance balance, temperature field balance is good
Fe-Cr-Al Alloy doped by Mo resistance wire produced by Shougang used by most manufacturers Kanthal A1 resistance wire has uniform resistance and balanced heat generation
Sometimes the resistance is unbalanced, part of the heat is large and part of the heat is small.
2. Installed air switch and leakage protector:
When the circuit is over-current or leakage, the meeting will be disconnected automatically.
3.Can connect with computer
The furnace is equipped with a communication interface and software, which can directly control various parameters of the furnace through a computer, and can observe the PV and SV temperature values on the furnace and the operation of the instrument from the computer. The actual heating curve of the furnace will be drawn by the computer in real time And can save the temperature data at each moment, you can call up at any time
Furnace
1. High-quality high-purity alumina polycrystalline fiber curing furnace formed by vacuum suction filtration.
2. Molded by Japanese technology.
3.The spacing and pitch of the resistance wires in the furnace are all arranged according to the best thermal technology in Japan, and the temperature field is simulated by thermal software.
4. Adopting 4 weeks heating, the temperature field is more balanced
5. Optional UL certified electrical board (all imported electrical appliances that passed UL certification)
6, certification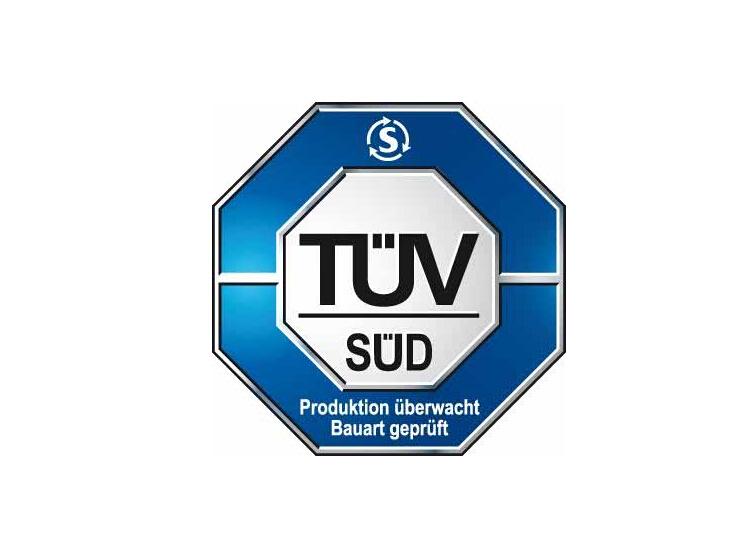 7, flange
Hinged flange (optional) Flange that can be connected to resistance vacuum gauge and KF25 bellows (optional) Water-cooled flange (optional)
Standard accessories
| | | |
| --- | --- | --- |
| Description | Quantity | image |
| VTL1200-1200-1200 vertical tube furnace | 1 set | |
| Quartz tube 60mm OD x 1300mm L | 1 | |
| Stainless steel lower flange | 1 | |
| Stainless steel upper flange | 1 | |
| Stainless steel stove hook | 1 | |
| Alumina plug | 2 | |
| High temperature gloves | 1 pair | |
| K-type thermocouple | 1 | |
| COM to USB interface (optional) | 1 set | |
| Manual | 1 serving | |
| Software (optional) | 1 serving | |