TL1200-SC pre-heated sliding rod CVD system
Technical Parameters
Detailed Description
Video show
The standard configuration
Option
The front end of this CVD system is equipped with a pre-heater that can be heated to 1000 ° C to assist the evaporation of two-dimensional materials. The rear end is a dual-temperature zone tube furnace with precise temperature control and easy operation. Equipped with a mass flow meter gas supply system and a vacuum system, it can accurately react the gas pressure and gas flow in the cavity, which is very practical and repeatable for growing two-dimensional materials such as MoS 2 .
TL1200 tube furnace

model

TL1200-CI

TL1200- C-II

TL1200-C-III

TL1200-C-IV

Pre-heater

Rated temperature: 800 ° C

Maximum temperature: 1000 ℃

Fastest heating rate: ≤30 ℃ / min

Recommended heating rate: ≤15 ℃ / min

Temperature control method: intelligent 30-segment programmable control

Working voltage: AC220V

Rated power: 1.2KW

Temperature control accuracy: ± 1 ℃

Heating element: resistance wire

power

3.5KW

3.5KW

3.5KW

5KW

Furnace tube

Quartz tube: 60/80/100/150 * 1000mm (pipe diameter is optional)

Put a furnace plug on each side. The furnace plug can block the heat radiation in the center of the furnace tube. It must be placed in the correct position of the furnace before heating.

Overall Ruler (LXDXH)

580X370X540

580X420X590

580X420X590

580X440X610

voltage

220V

Phase

Simplex

Heating element

电阻丝点击进入资料下载 Imported Swedish Canthal A1 resistance wire

control method

Use Yudian program temperature control instrument (standard)

1. 30-segment program temperature control intelligent PID adjustment.

2. With over-temperature protection. The electric furnace heating circuit is automatically cut off when the over-temperature protection or over-temperature protection occurs. (When the electric furnace temperature exceeds 1200 degrees or the thermocouple is blown.

The AC relay on the main circuit will be automatically disconnected, the main circuit is disconnected, the ON light on the panel is off, the OFF light is on, and the electric furnace is limitedly protected.

3. With 485 communication interface (standard with optional software)

4. It has a power failure protection function, that is, when the furnace is powered on after the power is turned off, the program does not start from the initial temperature, but starts from the furnace temperature when the power is turned off.

5.The meter has the function of temperature self-tuning

(Replacement of imported instruments requires additional payment, purchase)

FP93 temperature control instrument European instrument touch screen instrument

Temperature control mode

Smart PID

Broken Couple Protection and Display

Have

Over temperature protection

Have

Overcurrent protection

Have

control precision

+/- 1 ℃

trigger

Phase shift trigger

Electrical appliances

Zhengtai

Thyristor

106 / 16E Simmonk, Germany

Maximum temperature

1200 ℃

Rated temperature

1100 ℃

Heating rate

≤30 ℃ / Min (can be modified according to requirements)

Recommended heating rate

≤15 ℃ / Min

Thermocouple model

K type

Heating section length

440mm

Electrical certification

Ambient surface temperature

≤45 ℃

Valves and flanges

GX gas supply system main parameters

Range and gas

5, 10, 20, 30, 50, 100, 200, 300, 500 SCCM, 1, 2, 3, 5, 10 SLM (you can choose the range above and the type of gas to be arbitrarily)

Pressure resistance

3MP

Flow control accuracy

± 1.0% FS

Maximum working (use) pressure

0.3MPa

Linear

± 0.5% FS

Repeat accuracy

± 0.2% FS

Number of ways

1, 2, 3, 4, 5, 6, 7, 8 (optionally select several)

Connector type

Double ferrule stainless steel joint

System working pressure range

0.1 ~ 0.5 MPa

Operating temperature

5-45 ℃

Pressure gauge

-0.1 ~ 0.15MPa 0.01MPa / div

Static mixing chamber

Dia50 X 400MM

interface

Dia6 / 1/4 "

power supply

220V

size

650X650X600 / 650X650X300

Bellows

KF25X1000mm

With this system, the vacuum degree of the furnace tube can reach

10 -1 Pa

Vacuum baffle valve

KF25

model

VRD-8

Ultimate partial pressure

5X10 -2 Pa

Intake and exhaust interface

KF25

Motor speed

1440RPM

Pumping rate

2.2L / S

Motor Power

0.4KW

Preiffer ACP15 Oil-Free Multistage Roots Pump

(Option II)

model
ACP15
power supply
AC100-240 50 / 60HZ
power
450W
weight
25KG
Maximum Helium Leak Rate
5 · 10-8 Pa m3 / s
Pumping rate
14 m3 / h
Ultimate pressure
0.02Torr
Inlet and exhaust interface
KF25

Resistance vacuum gauge

model

ZDR-1

power

25W

Vacuum measurement range

0.1-10 5 Pa

Resistive Silicon

ZJ-52T

Swedish (INFICON) Pirani ceramic capacitor vacuum gauge

model

PCG554

Input voltage

24V 1A DC (with 220V transformer)

Vacuum gauge interface

KF16

Digital Display

Digital display (screen size is 20x14mm), its data display unit is torr

Product Size

46mm × 28mm × 126mm (L x W x H)

weight

5 lbs

Detection gas

Can detect a variety of gases, including mixed gases, with accurate and repeatable measurements.

Whether antiseptic

Antiseptic

Response time

≤30ms

Measuring range

3.8x10-5 -1125 Torr.

Molecular pump unit (optional)

Unit input voltage

380V / 220V

Bellows

KF40X1000

Vacuum baffle valve

KF40

Chassis size

600X600X600

Molecular pump

Molecular pump model

FJ620

Input voltage

380V

Molecular pump inlet flange

DN160

Pumping rate of molecular pump L / S (for air)

600

Molecular pump ultimate pressure (Pa)

6 × 10 -7

cooling method

Water cooling

Cooling water pressure (MPa)

0.1-0.2

Cooling water temperature

<25 ℃

Ambient temperature

0 ~ 40 ℃

Recommended starting pressure

<100pa

Molecular pump fore vacuum TRP-24

(FJ620 molecular pump must be equipped with previous pump)

power

0.75KW

Voltage

380V

Rotating speed

1450rpm

Inlet diameter

KF25 / KF40

Pumping rate of front pump (L / S)

6

Ultimate pressure

4X10 -2 Pa

(Option II)

Voltage

220V

power

110W

Extraction interface

KF40

weight

150KG

Pumping speed of front pump

0.9m 3 / h

Pumping rate (N2)

33L / S

Model of composite vacuum gauge

ZDF

power supply

220V 55W

control precision

± 1%

Vacuum gauge measurement range

10 -5 -10 5 Pa
warranty period
One year warranty, lifetime technical support
Special tips: 1. Consumable parts such as heating elements, quartz tubes, sample crucibles, etc. are not under warranty
2. Damage caused by the use of corrosive gases and acid gases is not covered by the warranty.
Precautions
1. The air pressure in the furnace tube cannot be higher than 0.02MPa
2. Due to the high internal pressure of the gas cylinder, when introducing gas into the furnace tube, a pressure reducing valve must be installed on the gas cylinder. In order to ensure safety, it is recommended to use a pressure lower than 0.02 MPa.
3. When the furnace temperature is higher than 1000 ° C, the furnace tube must not be in a vacuum state. The pressure in the furnace tube must be equal to the atmospheric pressure.
4. The gas flow entering the furnace tube needs to be less than 200SCCM to avoid the impact of the cold air flow on the hot furnace tube
5. For the experiment of sample heating, it is not recommended to close the suction valve and inlet valve of the flange end of the furnace tube. If you need to close the gas valve to heat the sample, you must always pay attention to the indication of the pressure gauge. If the pressure is greater than 0.02MPa, you must immediately open the exhaust valve to prevent accidents (such as furnace tube rupture, flange flying out, etc.)
This CVD system has a preheating system, which consists of preheating system + gas supply system + tube furnace + extraction system. The maximum temperature can reach 1200 degrees. The heating zone can be a single temperature zone and the ultimate vacuum can reach 10 -1 Pa The gas supply system is a flow regulator which can be a 4-way proton flow meter.
进口电阻丝瑞典(Canthal) 为加热元件,采用双层壳体结构和宇电控温仪表,能进行30段程序控温,移相触发、可控硅控制,炉膛采用氧化铝多晶纤维材料,具有温场均衡、表面温度低、升降温度速率快、节能等优点,是高校、科研院所、工矿企业做高温气氛烧结、气氛还原、CVD实验、真空退火用的理想产品。 This tube furnace adopts imported resistance wire Sweden (Canthal) as heating element, adopts double-layer shell structure and Yudian temperature control instrument, can carry out 30-segment program temperature control, phase-shift triggering, thyristor control, furnace hearth adopts oxidation Aluminum polycrystalline fiber material has the advantages of balanced temperature field, low surface temperature, fast temperature rise and fall, energy saving, etc., and is an ideal product for high-temperature atmosphere sintering, atmospheric reduction, CVD experiments, and vacuum annealing in universities, research institutes, and industrial and mining enterprises .
Kangtaier resistance wire data download
1.Swedish Kanthal A1 resistance wire
Kanthal A1 raw silk domestic resistance wire hearth VS imported resistance wire hearth
(1), the surface temperature can reach 1420 ℃
(2) The surface is stainless steel (very bright, pay attention when customers identify it), will not rust, and will not drop slag even if it is used for a long time.
(3), Kanthal resistance wire data download
(4) Kanthal resistance wire website: www.kanthal.com
(5), resistance balance, temperature field balance is good
Fe-Cr-Al Alloy doped by Mo resistance wire produced by Shougang used by most manufacturers Kanthal A1 resistance wire has uniform resistance and balanced heat generation
Sometimes the resistance is unbalanced, part of the heat is large and part of the heat is small.
2. Installed air switch and leakage protector:
When the circuit is over-current or leakage, the meeting will be disconnected automatically.
3.Can connect with computer
The furnace is equipped with a communication interface and software, which can directly control various parameters of the furnace through a computer, and can observe the PV and SV temperature values on the furnace and the operation of the instrument from the computer. The actual heating curve of the furnace will be drawn by the computer in real time And can save the temperature data at each moment, you can call up at any time
Furnace
1. High-quality high-purity alumina polycrystalline fiber curing furnace formed by vacuum suction filtration.
2. Molded by Japanese technology.
3.The spacing and pitch of the resistance wires in the furnace are all arranged according to the best thermal technology in Japan, and the temperature field is simulated by thermal software.
4. Adopting 4 weeks heating, the temperature field is more balanced
5. Optional UL certified electrical board (all imported electrical appliances that passed UL certification)
6.Stainless steel support frame
7. Certification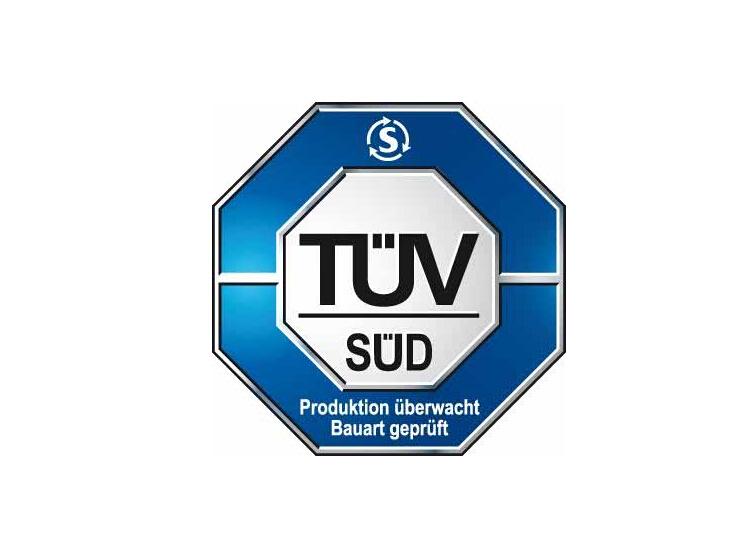 8, flange
Hinged flange (optional) Flange that can be connected to resistance vacuum gauge and KF25 bellows (optional) Water-cooled flange (optional)
TL1200-CVD system comes standard
| | | |
| --- | --- | --- |
| Description | Quantity | image |
| TL1200 tube furnace | 1 set | |
| Quartz tube | 1 | |
| Stainless steel flange | 1 set | |
| Stainless steel stove hook | 1 | |
| Alumina plug | 1 pair | |
| High temperature gloves | 1 pair | |
| Alumina crucible | 1 | |
| K-type thermocouple | 1 | |
| 485 conversion interface and software (optional) | 1 set | |
| Manual | 1 copy | |
| Flange support | 1 pair | |
| Gas supply system | 1 set | |
| VS-0.1 extraction system | 1 set | |
| card cover | 4 | |
| Bellows | 1 stick | |
| Vacuum baffle valve | 1 | |
| Cylinder connector (N represents the number of ways) | N | |
| Valve connector | 2 | |
| Teflon tube (N stands for number of channels) | NX5 | |