ALD-TL1200-PE Atomic Layer Vapor Deposition System
Technical Parameters
Detailed Description
Video show
The standard configuration
Option
model

ALD-TL1200-PE -I

ALD-TL1200-PE -II

ALD-TL1200-PE -III

ALD control panel

1, 5 way temperature control system, can heat the liquid in ALD pipeline and ALD container

2, 2-channel gas pulse alternate control system (alternate time, alternate times, etc., can be controlled by single chip microcomputer or PLC can reach ms)

ALD valve

1.Able to open or close the valve in less than 5 ms

2.Super high cycle life under high-speed execution, the number of cycles in product evaluation is more than 25000000 times

3. Heat-resistant actuator, temperature resistance up to 200 ° C (392 ° F)

ALD Principle

ALD chemical vapor deposition is a method (technique) in which different reaction precursors are alternately sent into the reaction chamber in the form of gas pulses and chemically adsorbed and reacted on the deposition substrate to form a deposited film

Source bottle

Source Bottle Features

1. The pipes used are made of 316L stainless steel, and the inside is mechanically and electrochemically polished with 400 mesh, Ra≤0.25μm.

2. The valve adopts American Swagelok ball valve or diaphragm valve.

3. The sealing gasket adopts pure silver nickel-plated gasket.

4. The leak rate of helium mass spectrometry is ≤1.0 * 10 mba L / s.

5. It can contain chemical purity ≥99.9995%.

6. The total residual element content is ≤50PPb.

ALD-PECVD diagram

1, 2 quartz containers connected to the ALD pipeline

2, 2 ALD valves, control 2 pipelines alternate pulse input

3. Multiple heating pipes heat the ALD pipe and the quartz container to ensure that the vaporized liquid enters the reaction area in a vaporized state.

4. Multiple ball valves control the passage of the pipeline.

5. Multiple bypass branches can be used to ventilate other gases or carrier gases.

power

3.5KW

TL1200 tube furnace

Furnace tube size

Dia 60 (OD) X1800mm

Dia 80 (OD) X1800mm

Dia 100 (OD) X1800mm

Overall Ruler (LXDXH)

1300X410X610

1300X410X610

1300X410X660

voltage

220V

Phase

Simplex

Heating element

Imported Swedish Canthal A1 resistance wire Click to enter the data

control method

Use Yudian program temperature control instrument (standard)

1. 30-segment program temperature control intelligent PID adjustment.

2. With over-temperature protection and cut-off protection, the electric furnace heating circuit is automatically cut off when the temperature is over-temperature or broken.

The AC relay on the main circuit will be automatically disconnected, the main circuit is disconnected, the ON light on the panel is off, the OFF light is on, and the electric furnace is limitedly protected.

3. With 485 communication interface (standard with optional software)

4. It has a power failure protection function, that is, when the furnace is powered on after the power is turned off, the program does not start from the initial temperature, but starts from the furnace temperature when the power is turned off.

5.The meter has the function of temperature self-tuning

(Replacement of imported instruments requires additional payment, purchase)

FP93 temperature control instrument European instrument touch screen instrument

Temperature control mode

Smart PID

Broken Couple Protection and Display

Have

Over temperature protection

Have

Overcurrent protection

Have

control precision

+/- 1 ℃

trigger

Phase shift trigger

Electrical appliances

Zhengtai

Thyristor

106 / 16E Simmonk, Germany

Maximum temperature

1200 ℃

Rated temperature

1100 ℃

Heating rate

≤20 ℃ / Min (can be modified according to requirements)

Recommended heating rate

≤10 ℃ / Min

Thermocouple model

K type

Heating section length

440mm

Electrical certification

Ambient surface temperature

≤45 ℃

Power output range

0-500W

Reflected power

200W

working frequency

Radio frequency: 13.56MHZ ± 0.005%

Power stability

+/- 0.1%

Harmonic component

≤-50dbc

RF area width

0-600mm adjustable

Matching method

automatic

cooling method

Subcool

noise

<50dB

RF interface

50Ω N-type

Input power

208-240V 50 / 60HZ

GX gas supply system main parameters

Range and gas

5, 10, 20, 30, 50, 100, 200, 300, 500 SCCM, 1, 2, 3, 5, 10 SLM (you can choose the range above and the type of gas to be arbitrarily)

Pressure resistance

3MP

Flow control accuracy

± 1.0% FS

Maximum working (use) pressure

0.3MPa

Linear

± 0.5% FS

Repeat accuracy

± 0.2% FS

Number of ways

1, 2, 3, 4, 5, 6, 7, 8 (optionally select several)

Connector type

Double ferrule stainless steel joint

System working pressure range

0.1 ~ 0.5 MPa

Operating temperature

5-45 ℃

Pressure gauge

-0.1 ~ 0.15MPa 0.01MPa / div

Static mixing chamber

Dia50 X 400MM

interface

Dia6 / 1/4 "

power supply

220V

size

650X650X600 / 650X650X300

Bellows

KF25X1000mm

With this system, the vacuum degree of the furnace tube can reach

10 -1Pa

Vacuum baffle valve

KF25

model

VRD-8

Ultimate partial pressure

5X10-2 Pa

Intake and exhaust interface

KF25

Motor speed

1440RPM

Pumping rate

2.2L / S

Motor Power

0.4KW

Preiffer ACP15 Oil-Free Multistage Roots Pump

model

ACP15

power supply

AC100-240 50 / 60HZ

power

450W

weight

25KG

Maximum Helium Leak Rate

5 · 10-8 Pa m3 / s

Pumping rate

14 m3 / h

Ultimate pressure

0.02Torr

Inlet and exhaust interface

KF25

model

ZDR-1

power

25W

Vacuum measurement range

0.1-10 5 Pa

Resistive Silicon

ZJ-52T

Pirani ceramic capacitor vacuum gauge

model

PCG554

Input voltage

24V 1A DC (with 220V transformer)

Vacuum gauge interface

KF16

Digital Display

Digital display (screen size is 20x14mm), its data display unit is torr

Product Size

46mm × 28mm × 126mm (L x W x H)

weight

5 lbs

Detection gas

Can detect a variety of gases, including mixed gases, with accurate and repeatable measurements.

Whether antiseptic

Antiseptic

Response time

≤30ms

Measuring range

3.8x10-5 -1125 Torr.

Molecular pump unit (optional)

Unit input voltage

380V / 220V

Bellows

KF40X1000

Vacuum baffle valve

KF40

Chassis size

600X600X600

Molecular pump model

FJ620

Input voltage

380V

Molecular pump inlet flange

DN160

Pumping rate of molecular pump L / S (for air)

600

Molecular pump ultimate pressure (Pa)

6 × 10-7

cooling method

Water cooling

Cooling water pressure (MPa)

0.1-0.2

Cooling water temperature

<25 ℃

Ambient temperature

0 ~ 40 ℃

Recommended Qidong pressure

<100pa

Molecular pump fore vacuum pump TRP-24

(FJ620 molecular pump must be equipped with previous pump)

power

0.75KW

Voltage

380V

Rotating speed

1450rpm

Inlet diameter

KF25 / KF40

Pumping rate of front pump (L / S)

6

Ultimate pressure

4X10 -2Pa

Voltage

220V

power

110W

Extraction interface

KF40

weight

150KG

Pumping speed of front pump

0.9m 3 / h

Pumping rate (N2)

33L / S

Model of composite vacuum gauge

ZDF

power supply

220V 55W

control precision

± 1%

Vacuum gauge measurement range

10-5 -10 5 Pa
ALD-TL1200-1200-SC atomic layer vapor deposition system consists of a sliding tube furnace, quartz vacuum chamber, GX gas supply system, extraction system, vacuum measurement system and ALD system.
以Kanthal A1 电阻丝为加热元件,采用双层壳体结构和30段程序控温仪表,过零触发、可控硅控制,炉膛采用氧化铝多晶纤维材料,炉管两端能不锈钢法兰密封,不锈钢法兰上安装有气嘴、阀门和压力表,抽真空时真空度能够达到10 -3 Pa,具有温场均衡、表面温度低、升降温度速率快、节能、价格优惠等优点。 This ALD-TL1200-1200-SC Atomic Layer Vapor Deposition System uses Kanthal A1 resistance wire as heating element, adopts double-layer shell structure and 30-segment program temperature control instrument, zero-cross trigger, thyristor control, and furnace uses alumina Polycrystalline fiber material, both ends of the furnace tube can be sealed with stainless steel flanges. Gas nozzles, valves and pressure gauges are installed on the stainless steel flanges. The vacuum degree can reach 10 -3 Pa when evacuating. It has a balanced temperature field, low surface temperature, Fast temperature rise and fall, energy saving, price concessions and other advantages.
Cover opening protection system: The furnace is equipped with a travel switch, which will automatically cut off the power when the furnace cover is opened, effectively ensuring the safety of the user.
1.Swedish Kanthal A1 resistance wire
Kanthal A1 Raw Silk Domestic Resistance Wire Furnace Imported Resistance Wire Furnace
(1), the surface temperature can reach 1420 ℃
(2) The surface is stainless steel (very bright, pay attention when customers identify it), will not rust, and will not drop slag even if it is used for a long time.
(3), Kanthal resistance wire data download
(4) Kanthal resistance wire website: www.kanthal.com
(5), resistance balance, temperature field balance is good
Fe-Cr-Al Alloy doped by Mo resistance wire produced by Shougang used by most manufacturers Kanthal A1 resistance wire has uniform resistance and balanced heat generation
Sometimes the resistance is unbalanced, part of the heat is large and part of the heat is small.
2. Installed air switch and leakage protector:
When the circuit is over-current or leakage, the meeting will be disconnected automatically.
3.Can connect with computer
The furnace is equipped with a communication interface and software, which can directly control various parameters of the furnace through a computer, and can observe the PV and SV temperature values on the furnace and the operation of the instrument from the computer. The actual heating curve of the furnace will be drawn by the computer in real time And can save the temperature data at each moment, you can call up at any time
Furnace
1. High-quality high-purity alumina polycrystalline fiber curing furnace formed by vacuum suction filtration.
2. Molded by Japanese technology.
3.The spacing and pitch of the resistance wires in the furnace are all arranged according to the best thermal technology in Japan, and the temperature field is simulated by thermal software.
4. Adopting 4 weeks heating, the temperature field is more balanced
5. Optional UL certified electrical board (all imported electrical appliances that passed UL certification)
6, certification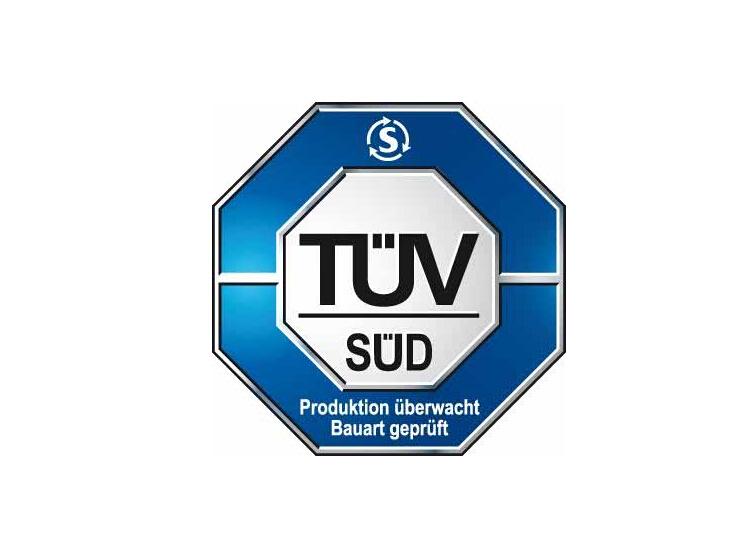 7, flange
Hinged flange (optional) Flange that can be connected to resistance vacuum gauge and KF25 bellows (optional) Water-cooled flange (optional)
| | | |
| --- | --- | --- |
| Description | Quantity | image |
| TL1200 sliding tube furnace | 1 set | |
| Quartz tube | 1 | |
| Stainless steel flange | 1 set | |
| Stainless steel stove hook | 1 | |
| Quartz Furnace Plug | 1 pair | |
| High temperature gloves | 1 pair | |
| K-type thermocouple | 1 | |
| COM to USB interface | 1 set | |
| Manual | 1 copy | |
| Flange support | 1 serving | |
| Gas supply system | 1 set | |
| VS-0.1 extraction system | 1 set | |
| RF power | 1 set | |
| card cover | 4 | |
| Bellows | 1 stick | |
| Vacuum baffle valve | 1 | |
| Cylinder connector (N represents the number of ways) | N | |
| Valve connector | 2 | |